Woods Hole Oceanographic Institution (WHOI) is the world's leading, independent non-profit organization dedicated to ocean research, exploration, and education. Immerse Agency was contracted to spearhead a nationwide awareness marketing campaign, called Keep It Weird, to promote and demonstrate the importance of the Ocean Twilight Zone (OTZ), a largely unknown area of the world's oceans.
The primary goals of the campaign were to drive awareness of the Ocean Twilight Zone, and online quiz interactions at the campaign's website. As you'll see below, both were wildly successful!
Our holistic marketing plan and strategy was based on a defined audience target of millennial parents with children ages 6-12. Accordingly, we ran a multimedia campaign focused on three key pillars: digital (Facebook/Instagram, TikTok, and programmatic display), out-of-home and streaming. These elements of the campaign complemented additional layers that were run by other internal and external WHOI team members including influencer marketing, NPR, and more.
The campaign relied on a heavy creative package including the production of a series of videos to be used on social media and streaming, as well as custom-produced graphics for out-of-home, social, and display ads.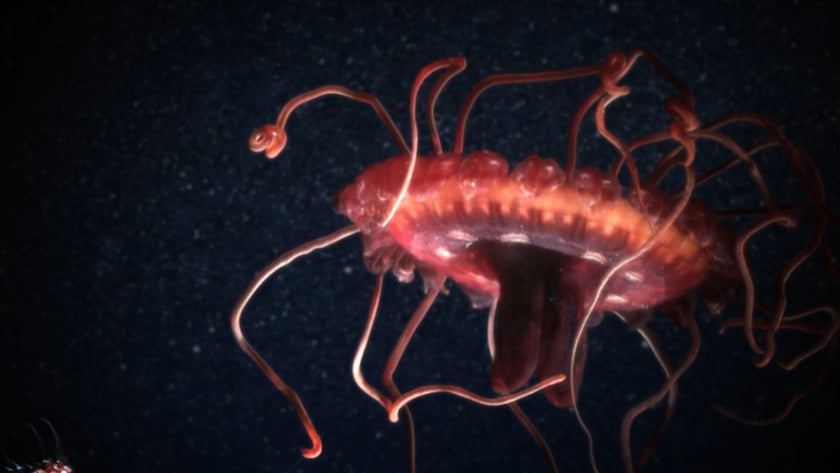 0
+
Facebook Likes Generated
Overall, the Keep It Weird awareness campaign was extremely successful, generating more than 15,000,000 impressions throughout digital, out-of-home, and TV streaming mediums. Additionally, the online quiz results exceeded all expectations, with a completion rate of over 84% – a testament to the digital ad campaign's ability to drive willing participants to start quizzes, and a tremendous quiz concept and design.
Lastly, as a result of the successful campaign, WHOI's Facebook following grew significantly, by over 5,500 page likes.