During the height of the COVID-19 pandemic, XL Event Labs created a new touring social-distancing entertainment event called The Parking Lot Social. This national touring event includes a wide range of live music, comedy, and movies that ensures a fun, safe experience for the entire family.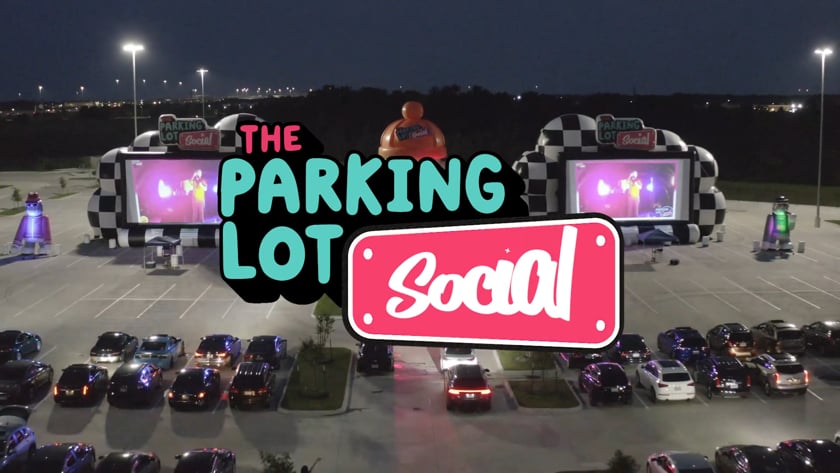 Immerse Agency was brought on board for the national public relations campaign in addition to the local public relations for the inaugural tour of The Parking Lot Social, which had its world premiere in Houston.
Recognizing the uniqueness of the media landscapes due to the coronavirus pandemic, Immerse Agency took on the challenge of promoting a brand-new event with limited creative resources, pitching the event to targeted media outlets at the national and local levels.
With a step-by-step public relations strategy, we ensured that all news outlets, big and small, were given the tools necessary to cover the event.  
We put a thorough distribution schedule together to drive early coverage for presales.  To drive week-of ticket sales, we warmly welcomed local press to visit the event and acquire live interviews with the event producers.  Each facet of this strategy had a direct, trackable impact on ticket sales.  Our approach climaxed in local TV stations, radio stations, newspapers, key websites, local blogs, social media, and other platforms.
Various high-profile news and entertainment-trade national outlets including Forbes covered the story, alongside coverage across the Houston media landscape. The event was featured across the local TV news market, covered on the two biggest online news websites in Houston, a variety of local publications, blogs, and social media channels resulting in over 10 million impressions for the event valued at over $250,000.