The Big Bounce America, the world's biggest bounce house ever created, contracted with Immerse Agency to handle the PR for their world premiere, 15-city tour. The goal was to garner media exposure locally in each city the tour visited and gain national coverage with the core objective of driving ticket sales.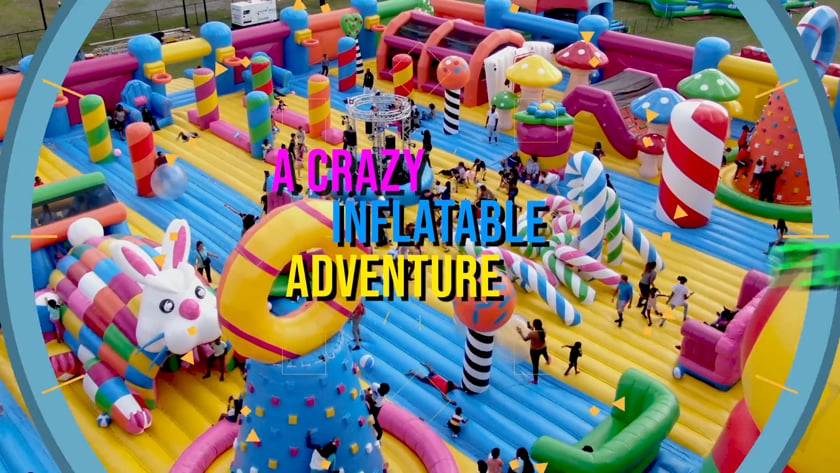 Immerse Agency collaborated with The Big Bounce America to create a press kit, containing a press release, backgrounders, photos, B-roll, promotional videos, and other essential materials.
We devised a step-by-step public relations strategy, ensuring all news outlets, big and small, were given the tools necessary to cover the event.  The early and ongoing outreach had a direct impact on pre-sales.  We then warmly welcomed local media to visit the event and acquire live interviews with the event producers to drive walk-up business.  Each facet of this strategy had a direct, trackable impact on ticket sales.
Considering the different media landscapes in each market, Immerse Agency viewed each city on tour as a separate event, with its PR timeline.  Our approach culminated in local TV stations, radio stations, newspapers, key websites, local blogs, social media, and other vital platforms covering the event during every stop of the tour.
Through both our traditional and non-traditional public relations tactics, we secured earned media valued at over $11 million, including one of our essential videos going viral, garnering over 15 million views on social media alone.
The initial, 15-city tour inflated into a second 64-city tour the following year. The media exposure gained by the work of Immerse Agency, which continues to make an impact on ticket sales nation-wide, is a crucial contributor to the success and growth of the event.
Another case of headline news with Immerse Agency at the helm…